Dabboo Ratnani & Manisha Ratnani Love Story
Dabboo  Ratnani is one of the known faces in the Indian Film Industry  and Photography.The annual calendar by him has become a highly notable event since its first publication  in 1999. Manisha Ratnani, his wife is a writer and runs blogs for businesses. So, how did Dabboo and Manisha Ratnani Love Story started ?
How Dabboo Ratnani met Manisha ?
By 2004,Dabboo had established himself in career and his parents wanted him to settle down.So they met in an arranged meeting by common relatives and barely spoke for 5 minutes.
Manisha's father did not like Dabboo as he thought a photographer will always be surrounded by models.
Must-Read Love Story
Connection Between Manisha & Daboo
Who can stop love to grow its wings when it's already fluttering in high valleys.In just 5 minutes meeting. Dabboo and Manisha felt the connection and even after Manisha's father's denial.
She was getting attracted to Dabboo.This was the start to a beautiful love story.
Daboo Ratnani & Manisha Love Story began
As Manisha and Dabboo felt the same connect for each other,Dabboo found ways to talk to her by gaining her e-mail id. He sent her a mail but to his bad luck that email id turned out to be her dad's email id.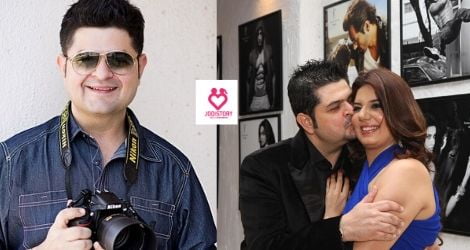 Dabboo got the reply after 3 long months and after that they both started dating and finally they got married.
The best gift of this love story is their three children : Myrah,Kiara,Shivaan
Daboo & Manisha aniiversary celebrations 
Dabboo  and Manisha  Ratnani celebrated their 11th anniversary on 25th August 2015 in Jaipur.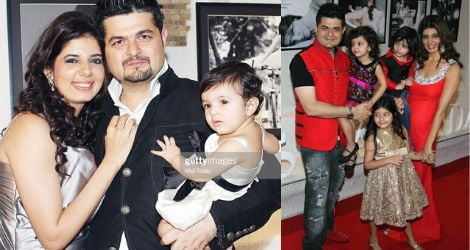 Jaipur is the hometown of his beloved,Manisha Ratnani.
Dabboo said, "Jaipur is home to my wife Manisha. The city is special to us as we have some great memories of our courtship period, when we used to hang out here, getting to know each other."
Marriage of Dabboo and Manisha Ratnani
In an interview Dabboo was asked abou th their marriage.
"You and Manisha make a great couple who are always inseparable".
Post marriage,she has started working with me.We are similar in many ways and we both love photography, food and kids.What I like more about her is that she is more sensible than me,unbiased of her opinion about my work and contributes to me in every way.What she likes about me is my attention to every detail of hers in her life.
Controversies of Daboo Ratnani
During the photoshoot of Esha Deol,rumours fluttered of their affair which was  untrue.SOon after that, he revealed his relationship with Manisha public.
There was a time when Dabboo and Manisha Ratnani news hyped in the media but all went untrue.
Conclusion
They both fought the conspiracies of the world and are still making the belief of people in marriage.
Did you realise the strength of love that made their bond of marriage stronger?