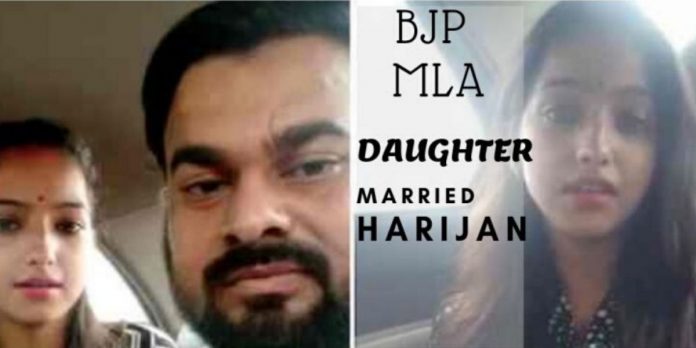 Sakshi Mishra saw no boundaries, no limitation, no cast barriers. For Sakshi, it is only true love. Isn't she is an inspiration for Indian love birds?? Sakshi Mishra is the daughter of BJP MLA. Her father Rajesh Mishra is an MLA in Bareilly, UP. Being a BRAHMAN and belongs to high cast society.
Similar Video: दूसरी जाति में शादी करने पर बाप ने जलाई बेटी
Sakshi did what no other girl will dare to do. Appreciating or not?? Sakshi married a Harijan boy Ajitesh on 4th July 2019 as reported in Aajtak. The love marriage with inter cast boy set Sakshi & Ajitesh life on fire. Both love birds are now out of Bareily. Because they are threatened to death.
Also Read: Love Freely In Rajasthan, Police Will Give Security
Sakshi Threat To Life…
Sakshi confirms that her father wants to kill them. Her family members are planning to HONOR KILLING. Sakshi and Ajitesh are begging for police protection. She further says that her father will be responsible for single harm to her. Sakshi also said that politics matters for her father only. The happiness of his daughter has no meaning for him.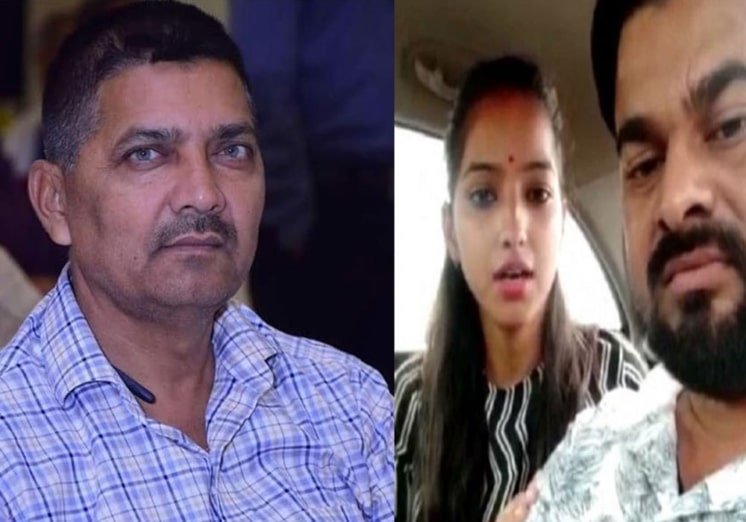 Sakshi appealed to high court also for their security. She wants to live a peaceful life with husband Ajitesh. But her father and some family members don't want this. As Saksi mentioned in her viral video.
Also Read: Chinese Woman Came to India for Marrying Indian Boyfriend
How Did Sakshi Fall In Love With HARIJAN Ajitesh?
Ajitesh used to work with Sakshi's brother. After the death of Ajitesh's mother, he lost hope. On the other hand, Ajitesh used to drop Sakshi to her college daily. Meanwhile, Ajitesh did friendship with Sakshi. Soon their friendship blossomed into love.
Sakshi and Ajitesh decided to marry. Because of the fear of family members, Sakshi decided to elope. And she eloped with Ajitesh. For Sakshi cast, richness, reputation does not matter. What matters is true love. The pair finished ritual marriage in a temple. Even now they have marriage certificates also.
But her family is not accepting. And trying to create tragedy in Sakshi and Ajitesh's life.