Yami Gautam And Aditya Dhar love story from a movie set to mandap. Yami Gautam Dhar, a versatile Indian film actress worked in different films in different languages predominantly Hindi along with Malayalam, Tamil, and Telugu. She was born on 28th November 1988 in Bilaspur, Himachal Pradesh. And her partner Aditya Dhar is an Indian Director, Screenwriter, and Lyricist born on 12th March 1983 in New Delhi. Both belong to the film industry. Let's check out this filmy couple with a filmy love story. Why say filmy? Be with us you will get to know.
Begining of Yami Gautam And Aditya Dhar Love Story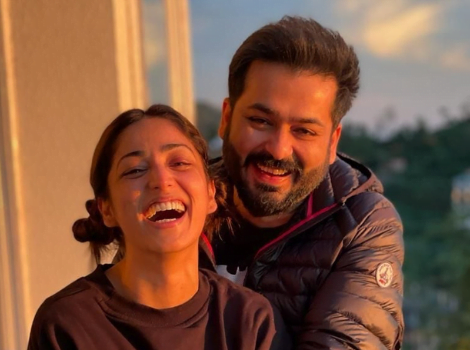 Yami Gautam Dhar made her debut in television playing lead roles in shows like Chand Ke Paar Chalo and Ye Pyar Na Hoga Kam. Her career took J-curve when she came in Fair & Lovely advertisement.
Which was such a hit that people started calling her Fair & Lovely Girl. Following that she debuted in Bollywood with a super hit movie Vickey Donor. Later she also played a lead role in Badlapur, Kaabil, URI: The surgical strike, Bala, and many more.
Aditya Dhar made his debut in Bollywood as a writer and lyricist in films like Kabul Express, Aakrosh, and Haal-E-Dil. He also made his debut as a director with the action war film URI: The Surgical Strike and that was a great hit.
Must Read Love Stories
How did Yami Gautam fall in love with Aditya Dhar?
Yami and Aditya meet during the shoot of URI. Aditya's calm, caring nature and respect towards others attracted her. She shared an incident when he offered his seat to his staff who was standing and having lunch. He stood up and offered her his chair.
They were shooting for URI, having a professional life but as time passed they started spending time with each other their relationship status changed to friendship and then to a couple. Both reached out to their parents and told them their feelings for each other. They agreed and a new chapter of their love starts.
Must Read Stories
Yami Gautam And Aditya Dhar Marriage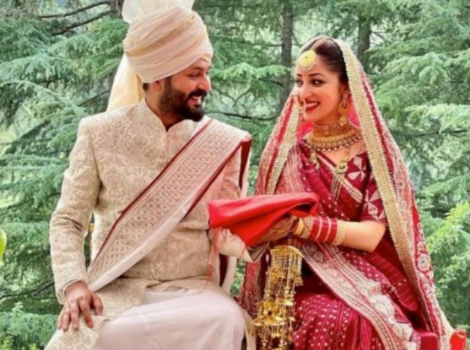 Finally, Yami Gautam & Aditya Dhar got married on 4th June 2021. Their wedding took place in Himachal where she was born. She is someone who values tradition the most. Aditya is very supportive and appreciates her decision. He let her plan everything for the wedding. Whether it be destination or tradition.
It was the time when covid hit. That was a difficult time but they didn't let that affect their marriage in any way, they lived the moment. It was a simple traditional marriage, she was wearing a saree that her maternal grandmother gifted her. Her sister did the makeup. Close members of 20 were present.
Finally, all the rituals were completed and they started their journey of married life.