From the facility of provisional comforts to the availability of reservations, women have it all.
Yes, they deserve such prerequisites, but some women seem to breach the law because of such great comforts.
"A total of 63,343 married men committed suicide in 2012, with a fair amount of them having faced domestic problems,"
There have been many instances where women misuse the law provided for their benefit, in order for their own gains.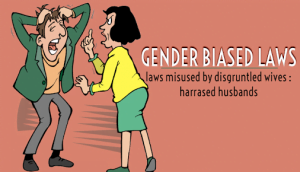 Marriage alimony
During a divorce, the law is certain and quite quick to judge the nature of a husband.
As history detects, women have been face harsh treatment from their husbands.
But that doesn't mean, all the husbands are inimical.
Around the world it has been found out that, some women use marriage as their weapon, in seek of marriage alimony.
Also Read: Leonardo DiCaprio Love Story: Leonardo DiCaprio still in search of his Lady Love!
They file cases of divorce, on basis of Dowry demand, ill-treat meant from husband, in-laws behaviour, and what not!
No sooner these women file a divorce against the husband, than the law declares them as guilty, without any extreme interrogation.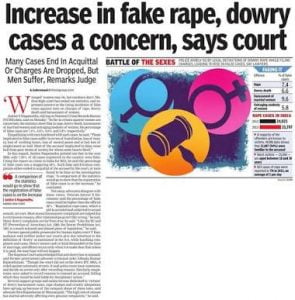 Rape fraud
India is one country, where Molestation and Rapes have been quite huge in numbers.
The sooner a girl is spotted with a short skirt on, men start eve-teasing her
A girl isn't safe on the streets at night.. They say.
Yes it is majorly true.
But there is also a majority of women, who by knowing such deeds misuse the law.
These women can go to any extent!
Such women, file fake cases of harassment and rape and blackmail the man in return of huge ransoms of money.
If the man fails to provide the demand, these women extort money from them.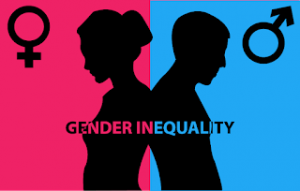 Having a child, a boon?
There was one such family of a genuine man, which was totally bought to disgrace by a woman.
Maybe the situation was preplanned by her family itself.
It was just some years after marriage when the woman gave birth to a beautiful child.
As soon as the child was born, this woman fled with this infant to her maternal home.
Our cultural ideologies promote the idea of a child staying with his mother as the child would be better with the mother itself.
Due to this the father didn't even have the chance of seeing his new born child.
Also Read: Cristiano Ronaldo Love Story
Months passed by, the women refused to contact her in-laws.
She lay a condition whereby the father could have a brief look of their child if he is willing to pay her the demanded money.
It was no less than a shock when they chose to settle and provide this lump some amount of ₹25 lakh.
Through a loan, they fulfilled her demand.
And the next month what they was, she was fled off with her family, and was enjoying and having a vacation in a foreign country.
Thus by leaving another family helpless, in depression, and in burden of a huge loan.
Adding to it, the man's family was envisaged with suicide, as the society believed that the man was harsh on his wife and also an impotent.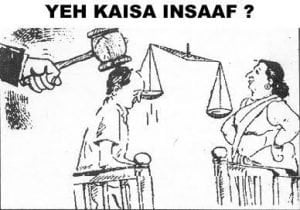 A marriage not enough. An affair, more than enough
In Bangalore, there was one case where, a married woman was caught having an affair.
She was reported by the police itself to her husband.
Her husband chose the decision of divorce.
She immediately then went to the police station to file a suit against him on charges of harassment, which is still endured by the poor husband.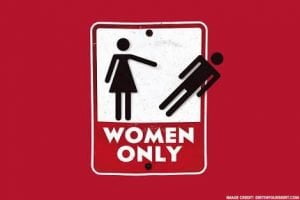 Traveling Bonus
Apart from the major breaking of laws, women are also at advantage in the public places.
You must have read about the "Women Only" tags on the seats of buses and trains compartments.
Apart from this, some women are also of this ill nature where by even on a gents seat, they seem to contravene some orders.
Also Read: Adolf Hitler and Eva Braun- A Dangerous Love Story
They fight with the men in a uproarious manner in favour of having a seat , and thereby leave the gents, with a timorous feeling from the public.
The law must take into account the man's point of view and hold him innocent until proven guilty.
The law should consider how to rehabilitate the woman in her choice of work and help her stand on her feet instead of relying on alimony in a divorce.
Women who have filed such cases, should be provide with counselling and to cancel the case if it is a fake one.
Whereas, Some organizations are helping innocuous men, tricked by their wives, by providing each of them an opportunity to prove themselves in the court of law.
Men deserve this treatment, after centuries of patriarchal dominance they are getting back what they give."
Some may say that men deserve this type of punishment due ro the past history.
But hey woman, wake up and glance through this fake case you have made up. A man loses his job, his respect, his dignity and also adopts a his family is ashamed of the societal teasing.
Yes, a majority of women do face ill-treatment from men, but to the fake suits filed, there shouldn't be a disparity between men and women.
I believe that a woman should be strong enough to handle such cases.
From her childhood itself, she should be taught the ways of life and methods to be independent.
Yes, she may face harassment, but she should be strong enough to stand tough as a rock and raise a voice for herself.
The women, filing fake cases and misusing the laws provided for their safety, should be scrutinized in a more efficient method.
Even men have hearts. They are genuine and trustworthy. They are a part of this world. The women must forsee the fact that,
ALL MEN ARE NOT DESTRUCTIVE.