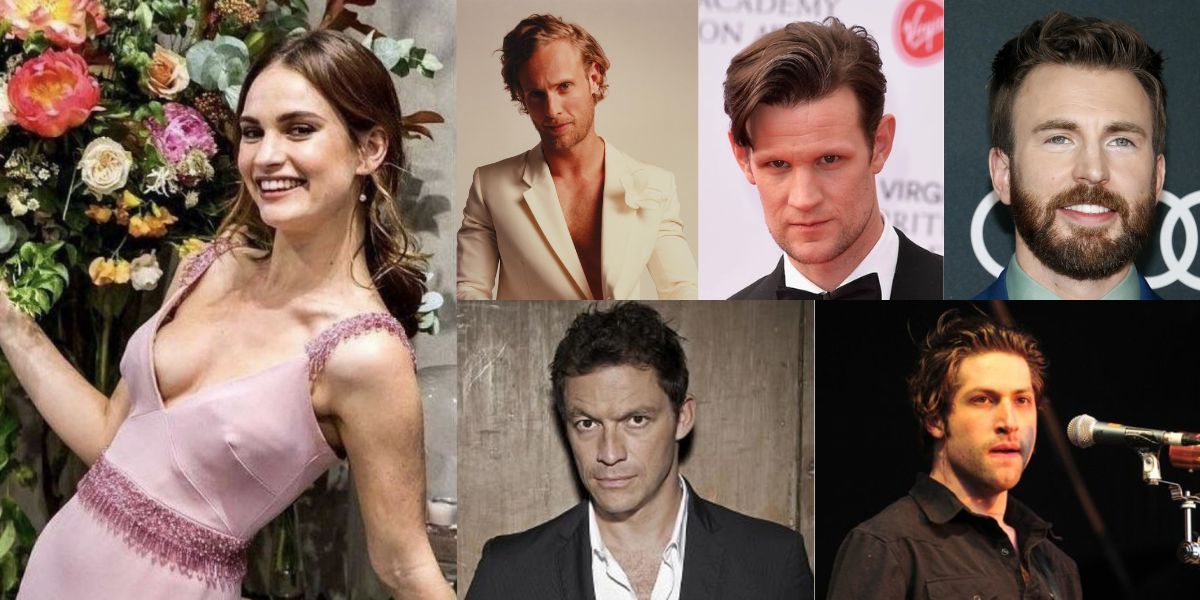 Love is a feeling that people often confuse with infatuation and attraction. No one has control over how they would feel about another person. Lily James's love story & relationship timeline is quite colorful. It has everything, from long-term relationships that failed to scandalous encounters with leading men of Hollywood.
According to a very popular belief about love, we do not choose who we fall in love with and when and how. One cannot really point out what's wrong or what's right when two hearts are involved. But let's give it a try and try to understand Lily James's complex relationship history.
Getting involved with a married man romantically or going on a romantic casual date night with the most attractive man, Lily James has done it all. However, the actress has still not found her one true love. Let's take a look at Lily James's love story & relationship timeline below to find out about her love life!
Who is Lily James?
Lily's full name is Lily Chloe Ninette Thomson. She was born in 1989. Lily is an English actress and goes by her stage name which is Lily James. She began her career through the British TV series, Just William in 2010.
Lily's mother is a famous actress, Ninette Mantle. Her father is a musician who goes by the name of Jamie Thomson. Lily is a middle child as she has an older and one younger brother.
Lily also started in Downtown Abbey from 2012 to 2015. Her most famous movie was Cinderella released in 2015. Lily gave a remarkable performance in Pam & Tommy which was released in 2022.
MUST-READ LOVE STORIES:
Lily James's first boyfriend, Jack Fox (2011)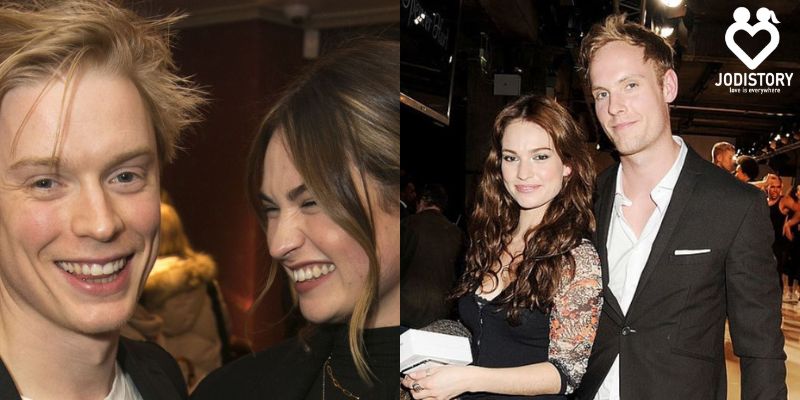 Jack Fox is a British actor. Lily dated Jack in 2011. Jack is the brother of politician Lawrence Fox. Their relationship was very short-lived. They both were young and very wildly in love with each other. But they were not really meant to be.
Lily and Jack broke up in 2012. However, the breakup was mutual and on friendly terms. To date, none of them has anything bad to say about each other. Both were really mature and share no ill will or hard feelings for each other.
Lily James's second boyfriend, Matt Smith (2014)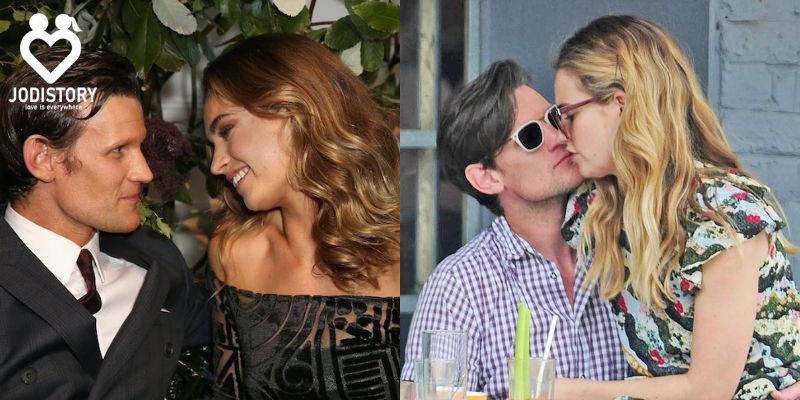 Lily met Matt on the sets of Pride and Prejudice and Zombies. They really liked each other and soon started dating.
However, their relationship has not always been so smooth sailing. They faced many up and downs in their love life. The couple was often seen to be in an off-again-on-again relationship pattern.
Unfortunately, they couldn't really save their relationship and work on it as in 2019 they broke up. Both were really busy in their lives and couldn't maintain the distance.
There were rumors that Matt grew too close to his costar Claire Foy on the sets of The Crown. However, nothing was confirmed but Lily was really upset about the breakup.
Lilly James & Chris Evans Possible One-Night Romance (2020)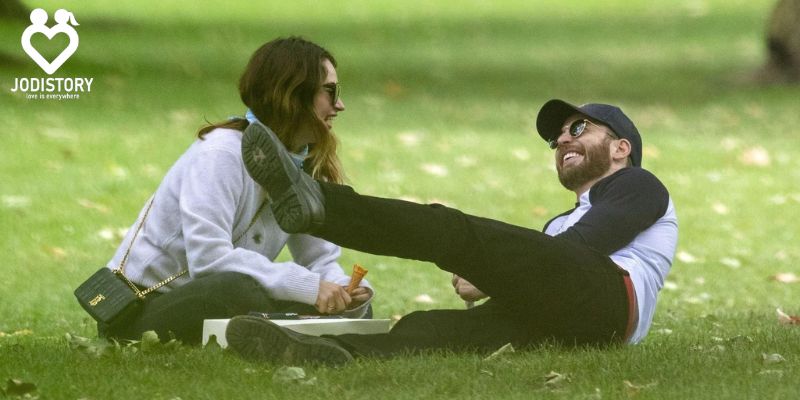 Undeniably Chris Evans is one of the most wanted bachelors among young girls, women, and almost every other woman on the planet.
Lily and Chris were spotted leaving in the same taxi to the Corinthia Hotel in London. They were coming back from a private members club in Mayfair.
Chris and Lily were also seen eating ice cream together in London Park at night. However, the two didn't seem to have a serious relationship as they were not seen together after that.
Lily James & Dominic West's scandalous kiss (2020)
While filming for a project Lily and Dominic were working together. The two apparently were on a romantic getaway to Rome in 2020.
They were showing a lot of affection to each other publically and were caught kissing each other. However, the saddest part of this all was the fact that Dominic West was married to Catherine Fitzgerald in 2010.
That's why the relationship gathered a lot of negative attention. Time and again Dominic and Catherine were seen stating that their marriage is still strong. And that might be true because then Lily and Dominic were never seen together. However, it did stir up quite a scandalous event.
Lily James's third boyfriend, Michael Schuman (2021)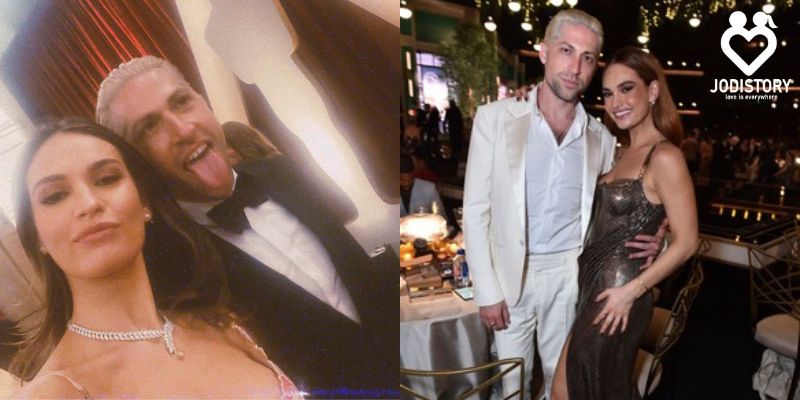 Lily and Michael started dating in 2021. They were seen kissing in an area near Lily's place of shooting. The couple also attended some public events together. Their relationship was going smoothly and both seemed happy.
Also, they would rarely post about each other on their social media. Sadly they broke up after two years in 2023. Apparently, the couple just grew apart and it was a mutual decision from both ends.
Lily and Michael wish nothing but just the best for each other. They were really mature in their relationship. and even more mature when it came to handling their breakup.
Who is Lily James love interests?
The recent love interest of Lily James was Michael Schuman.
When did Chris Evans and Lily James date?
Chris and Lily were seen together twice in London in 2020. However, they never confirmed their relationship.
Who is Lily James currently with?
Lily James was with Michael Schuman recently.
MUST-READ LOVE STORY:
Thoughts on Lily James's love story & relationship Timeline
Lily James's love story and relationship timeline are clearly unfinished. She's still in search of the man of her dreams. However, she's not apologetic about the choices she makes in her romantic life.
However, the actress clearly goes for the man she wants and is capable of handling her romantic life in the best way possible.
She takes a step forward and backward whenever she seems fit in her love life. So it's clear what Lily wants when she wants it, and how she wants it too.