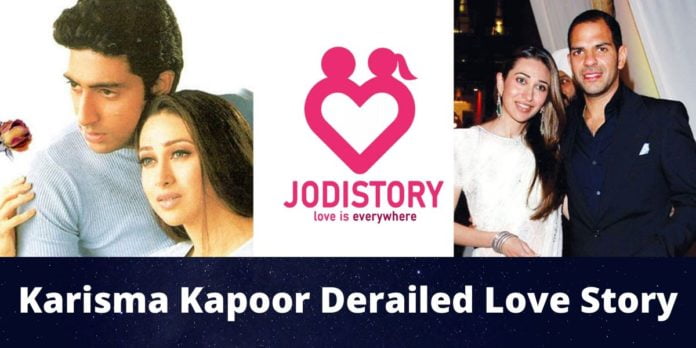 Karisma Kapoor is a name in the B-town industry, which requires no introduction. With he graceful dancing moves, pretty face and exemplary acting skills, she is a household name. However, Karisma Kapoor Love Story is not so perfect. The actor has suffered ugly heartbreaks and endured several scandals. How did her love story go awry?
Share Your Love Story

Let's find out!
Must Read the following:
Karisma Kapoor's Love Story with Abhishek Bachchan
Despite the struggles she faced in her personal life, she did not let it affect her professional life. Before her tryst with Abhishek Bachchan, the actress was linked with several actors. Ajay Devgan, David Dhawan, to name a few.
The Kapoor-Bachchan scandal was the most controversial one, till date. By the Karisma Kapoor had established herself as a successful actress, Abhishek was still struggling to find his feet.
However, the biggest shock came to the fans and to the industry as well, when Kapoor-Bachchans joined hands. On Amitabh Bachchan's 60th Birthday, Karisma-Abhishek's engagement was announced. The public was looking forward to the grand wedding in queue.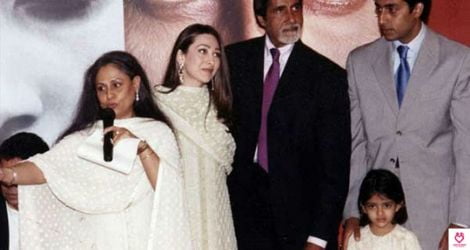 Karisma and Abhishek call it quits
The shock of Karisma's broken engagement with Abhishek even surpassed the buzz their abruptly announced engagement. Till date, the reasons are not yet clear as to their broken engagement. However, later the stories of Karisma's affair with Abhishek came into public scrutiny.
Karisma and Abhishek met at Shweta Nanda's wedding. They became friends and then dated for five years. Once sure of their future, only then did they announce their engagement.
It is believed that Babita (Karisma's mother) had put some financial conditions to which the Bachchan's did not agree. Babita, a single mother, valued money and financial stability. Since it did not bore well with the Bachchan's, the relationship was called off.
Karisma marriage with Sanjay Kapoor
On her mother's insistence, she met with Delhi-based businessman, Sanjay Kapoor. He was previously married to Nandita Mahtani, a fashion designer by profession. The news of Karisma and Sanjay's impending marriage went viral, barely after 10 days of Sajay's legal separation with his first wife.
On September 29, 2003, Karisma and Sanjay tied the pious knot in a grand ceremony. A day prior to the wedding, the Mehendi and the Chooda ceremony took place. Since Sanjay Kapoor is a Sikh, the wedding happened in a traditional Sikh style.
Amrish Puri, Govinda, Vivek Oberoi and other B-town celebs made their appearance to bless the happy couple.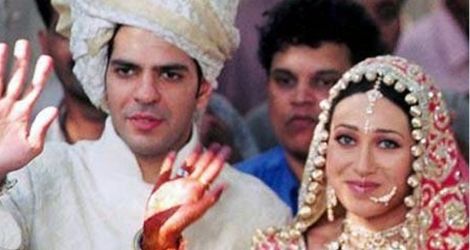 Karisma and Sanjay Kapoor's children
The couple has two beautiful children from their marriage. They welcomed their daughter, Sameira Kapoor on March 11, 2005. On March 12, 2010, their son, Kiaan Raj joined the team.
Unfortunately, Karisma's marriage turned sour after the birth of their second child. Since then, things have gone downhill.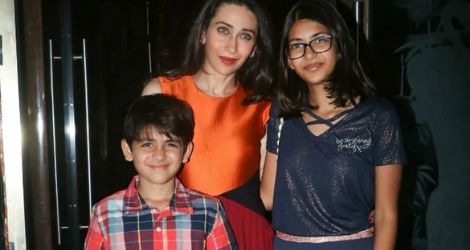 Karisma Kapoor Love Story with Sanjay Kapoor goes awry
Around late 2010, the speculations regarding the duo's marriage reached its peak. Karisma was living separately with her two children. Whereas, the rumours of Sanjay Kapoor dating Priya Sachdev started buzzing.
In 2014, Karisma filed for divorce. The divorce turned ugly when both of them started hurling accusations against each other. Sanjay accused Karisma of marrying him for money. Also, he claimed that she did not take her duties as a wife, mother or a daughter-in-law seriously.
Karisma filed a dowry harassment case against Sanjay. She also accused Sanjay of marrying her to gain fame. However, the couple officially became divorced in 2016. Karisma Kapoor retains the custody of her children.
Must Read the following:
Conclusion
Despite the upheaval, the couple has finally seemed peace and stability. Karisma has moved on with her life. Rumours have it that she is dating Sandeep Toshniwal. Whereas, Sanjay has married Priya Sachdev. Karisma Kapoor has never shied away from her troubles. As an independent valiant lady, she faces her problem gracefully. She is setting an example as an ideal mother and moreover, an exemplary woman.