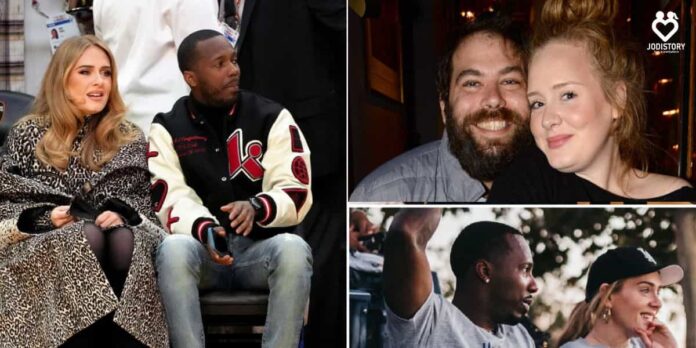 Every person has a unique idea of love & a unique way of telling about it to the world. Many believe in keeping it private until it's permanent. But it doesn't matter how hard we try to hide our feelings or our love from someone. Love cannot be hidden. We all can easily find a person in love by their actions. The vibe, the care, the glow, the feel everything is so different from the person who is in love. And that is how a person trying to keep his feeling under wraps get caught by the world. The same happened with the famous singer Adele. Let's have a look at Adele's romantic love story & relationship timeline which she always tried to conceal.
Adele is always found mum about her personal life, choosing to express the highs and lows of love through her music. Her soulful lyrics and captivating melodies have become a window into her heart, allowing listeners to connect with her on a deeper level. Through her music, Adele has shown that love is a universal language that can be felt and understood without the need for words.
Meet Adele: The Powerhouse of Emotion
Adele Laurie Blue Adkins, known professionally as Adele, was born on May 5, 1988, in Tottenham, London. She is a Grammy-award-winning singer-songwriter known for her soulful voice and emotive lyrics. Her music career began in her teens, and she rose to global fame with her second album, "21," featuring iconic songs like "Rolling in the Deep" and "Someone Like You."
In addition to her musical accomplishments, Adele is known for her philanthropic work and advocacy for body positivity and self-acceptance. Her music has touched the hearts of millions and made her a beloved and respected figure in the entertainment industry.
Must-Read Love Story:
The Hidden Truths in Adele's Lyrics: Decoding the Singer's Personal Life
Adele gained fame from her songs. But her songs are not just simple music to her. They are the emotions she was carrying in her heart & unable to express to the world. So she finds out a better way to express her feelings not by words but by lyrics of her songs.
Adele's musical journey began in 2008 with the release of her debut album "19," which featured the hit single "Chasing Pavements". In 2011, she released her sophomore album "21," which became a worldwide phenomenon, winning multiple awards and breaking numerous records.
Her third album, "25," released in 2015, showcased her powerful vocals and emotional depth, cementing her status as one of the greatest artists of her generation.
Mr. 19, the mistake of her true love story: A song for her Cheater Ex
Have you heard the album "19" by Adele? It was Adele's debut album. It was largely inspired by the singer's cheater partner. He cheated on the singer before she earned fame. No one knows the name of her anonymous ex. She reveal in 2008 in an interview with The Guardian that she dumped him via text message.
Adele said, "I prefer people to write it down in a message or text or email." She added "When I broke up with my boyfriend I did it by text. 'Babe, I can't do it no more."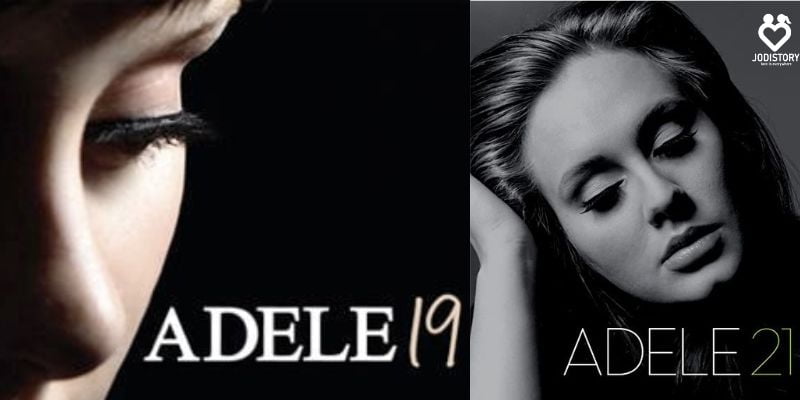 Adele's mysterious "Mr. 21" second ex-boyfriend
Just like "19", Mr. 21 is also about Adele's heartbreak. In 2011, she crafted Mr. 21 with her co-writer Dan Wilson. As expected, they were dated from 2008 to 2009. Again, the name of the heartbreaker is kept under wraps. But according to rumors Alex Sturrock, Adele's photographer was Mr. 21.
In an interview with Out, Adele said she would have given up her "career, friendships, and hobbies" to be with him. "He was my soul mate," she said. "We had everything on every level we were totally right. We'd finish each other's sentences, and he could just pick up how I was feeling by the look in my eye, down to a T, and we loved the same things and hated the same things, and we were brave when the other was brave and weak when the other one was weak.
She added "And I think that's rare when you find the full circle in one person, and I think that's what I'll always be looking for in other men."
Adele's Ex husband & her son's father, Simon Konecki
Adele fell in love with Simon Konecki in 2011. Simon is Adele's first husband. Simon Christopher Konecki who was born on April 17, 1974, is a British charity entrepreneur, known for his work as the CEO of Drop4Drop, and co-founder of Life Water.
Adele first met Konecki in 2011. In early 2012 they were spotted dating each other. In 2016, Adele told Vanity Fair about her romance with Konecki. She exclaimed, "It's the most serious relationship I've ever been in". But who knew that this gonna be a mistake in her true love story.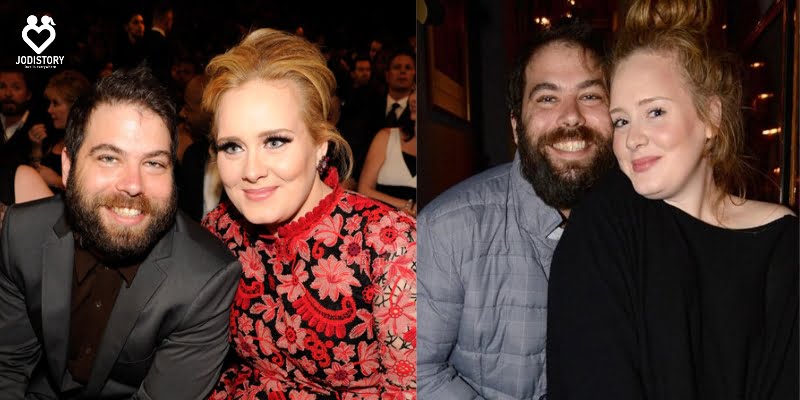 Adele & Simon welcomed their son in 2012
On June 29, 2012, Adele confirmed her pregnancy. It was a surprise. Adele was almost seven months pregnant when she announced the news.
Adele & her ex-husband welcomed their son on 19 October 2012 in the UK. They didn't marry at that time. They named their son Angelo Adkins.
Adele married Simon in 2018 after 7 years of dating
Finally, after 7 years of dating, Adele & Simon tied the knot. They tied the knot in 2018. Adele kept her marriage a secret till the pair were spotted wearing bands on their ring fingers. After that Adele confirmed that she married Konecki. Adele & Simon's marriage is completely secret & no detail about that are known.
Adele's romantic love story & relationship timeline with Simon comes to an end in 2019
But the marriage didn't last long. In 2019 they call it a quit. But still, they were co-parenting their son together. In March 2021, the couple officially divorced each other.
In an interview, she said, "I was just so disappointed for my son." The 15-time Grammy winner added, "I was so disappointed for myself, and I thought I was gonna be the one that stopped doing those bloody patterns all the time."
Looking back at that time, Adele recalled the moment she knew their marriage wouldn't last. It was during a candid conversation with friends. "We were all answering these questions in this very bougie magazine, and it was something like, 'What's something that no one would ever know about you?' And I just said it in front of three of my friends, I was like, 'I'm really not happy,'" she recalled. "'I'm not living, I'm just plodding along.'"
Adele's rapper Bf, Skepta in 2019
In September 2019, rumors whirlwind that Adele was dating Skepta, a British rapper. The pair dated for five months & have split after her marriage came to an end.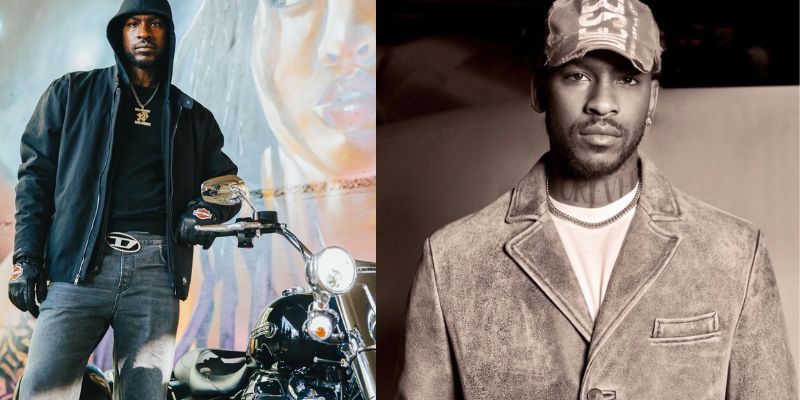 Rumors are there that the lyrics from Skepta's 2019 song 'Mic Check' are about the singer: "Can you handle the fame? You know you're f—ing with a star. When you're f—ing with me, they talk about you in the press." This, however, is not been confirmed.
On June 29, 2020, Skepta left a flirty message for Adele in the comments of one of her Instagram posts, causing fans to wonder if the pair were back on. Later on, in October 2020, reports circulated that they were officially dating but Adele quickly put those rumors to bed, joking saying "going back to my cave now to be the (single) cat lady that I am."
Adele's romantic love story & relationship timeline with Rich Paul
Adele's romantic love story & relationship timeline finally comes to end. Oh wait! I am not talking about her love story ending as true love stories never have endings. I am talking about Adele's search for true love coming to an end as she found her soulmate, Rich Paul.
Rich Paul is an American sports agent based in Cleveland, Ohio. He founded Klutch Sports Group. He was born on December 16, 1981. Paul was named by Forbes as one of the world's most powerful sports agents.
Adele first met the NBA sports agent, Rich Paul at a friend's birthday party. From there they got in contact. The couple didn't make their relationship official until July 2021.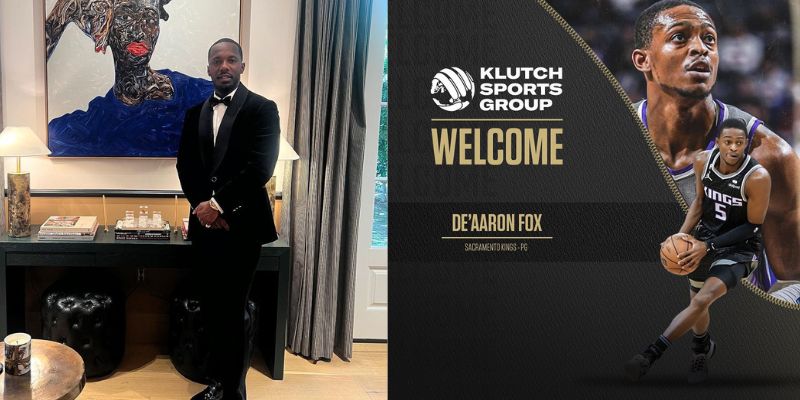 In October 2021, Adele told Vogue she started dating Paul at the beginning of 2019. She later told Oprah in November, "He's just hilarious," "Oh, he's so funny, he's hilarious, yeah. And very smart. You know, he's very, very smart. It's quite incredible watching him do what he does. And just the easiness of it."
She also said her romance with Paul is the first time she's loved herself and also the first time she's "been open to loving and being loved by someone else."
Adele is with live-in partner Rich Paul
In August 2022, Adele talks about marriage and family. She said, "I've never been in love like this. I'm obsessed with him." The singer also specifies that she and Paul have not tied the knot yet. She exclaimed, "I'm not married."
Who is Adele in a relationship with?
After her divorce from ex-husband Simon Konecki, Adele is currently dating Sports agent Rich Paul.
Who was Adele's ex-husband?
Simon Konecki was Adele's ex-husband? They married in 2018 after dating for 7 years.
Who is Adele married to now?
Currently, Adele is dating Sports agent, Rich Paul. But they are not married yet. After divorcing from ex-husband Simon Konecki
, Adele hasn't married.
Who did Adele have a child with?
Adele has a son Angelo Adkins with her first husband Simon Konecki. The son was born before marriage.
Must read Love Story:
Final thoughts on Adele's romantic love story & relationship timeline
The journey of love is full of ups & downs. Some are lucky enough to find their lifelong person in a single go but the rest have to go through many lessons. I mean have a look at Adele's love story.
Many times we fall for a person who is not best fitted to us & sometimes time make them unfit. But life keeps on going so we do. We have to move on. And in the end, we will find someone who can love us & can make us feel loved. The right one will make you know your worth & you will feel so easy around them like you never felt before.
I hope you must have learned something from Adele's love story. Comment your views on so.